to our cosy cottage in North Devon, it runs off 100% certified renewable energy, waste wood chip stove logs are also available locally and it is now open for year-round affordable holiday let. A downhill picturesque walk takes you to the historic cobbled stone fishing village of Clovelly, uphill takes you to the North Devon Wake Park and Milky Way Children's Adventure park, many other places of interest are accessible by car or the local bus service, stopping outside. Since 2020 for our and your peace of mind we employ a professional cleaning company to meet Covid 19 and HSE cleaning standards, and we hope to have wifi installed ready for the 2023 summer season onwards.   

It can sleep up to 4 adults & 3 children in three rooms, has a stunning garden view of the coast to Lundy Island and is 2-minutes walk to the local village social club with available wifi, darts and pool. There is a spacious lounge with its inglenook fireplace, TV/DVD and games, a kitchen with its original stove as well as mod cons and a sky lit bathroom. We also have some beach equipment available for reasonable use and entrusted to guests.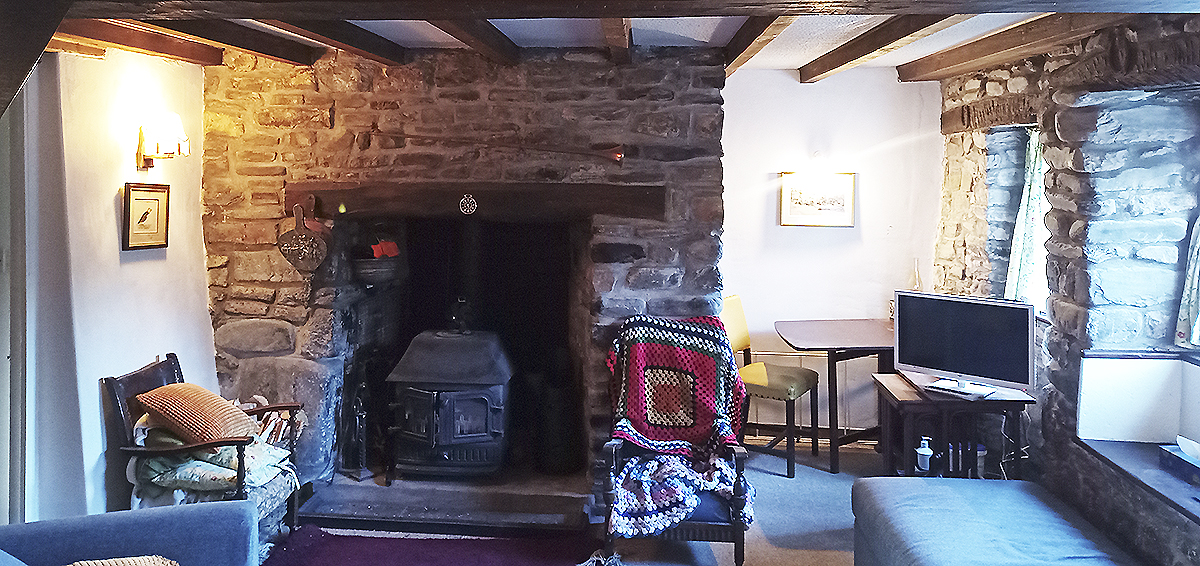 It's been a second home for nearly 40 years, we now run it as an updated affordable holiday home, inviting new guests to stay, get comfy, enjoy this historical  cottage and discover this beautiful part of the world.